Many abandoned cart solutions rely on customers being logged in, or getting as far as the checkout process to enter their email address.
However, we know from experience that the earlier you can capture the cart details, the better. Our add-to-cart email capture feature is designed to capture details as soon as items are added to a customer's cart.
As soon as a prospective customer adds a product to their basket, if they're not known already, they're prompted with a dynamic pop-over dialog to "save their cart" by entering their email address:

As soon as the customer provides their email address, the cart details are captured, and you have everything you need to include those prospective customers in your abandoned cart recovery emails.
Want to capture more information? You can choose to ask customers for their name as well to allow you to personalise your emails for better conversion.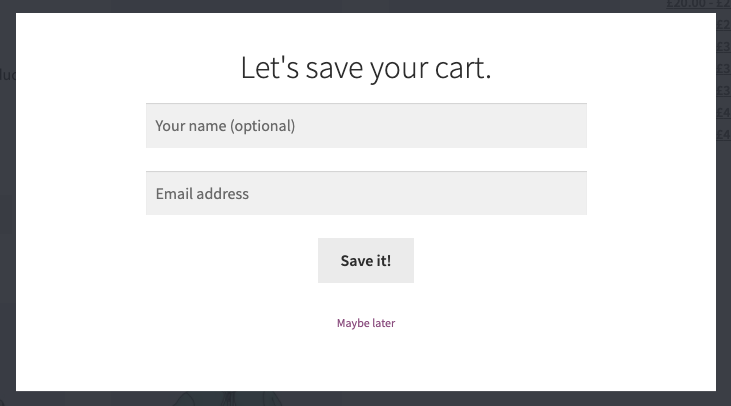 Check it out on the video demo below: